April 2, 2020
Phishing Activities

As Covid-19 increases around the country, peoples minds tend to be busy and this creates an opportunity for cyber criminals to take advantage with Phishing Activities.
It is very important to be extra aware of suspicious emails or texts from cyber criminals requesting information from you.
Techniques known as 'Phishing Activities' include bogus emails with links claiming to have important updates or requesting you to 'Update Your Password' which once clicked on leads to your device being infected. Please do not click on any suspicious emails or enter any personal information.
How To Recognise Phishing Activities
Cyber criminals constantly update their tactics to disguise themselves as a company you know and regularly deal with. It is common to open up with 'we have noticed some suspicious activity on your account' or you are eligible for the 'Covid-19 Fund' for example.
We have found a real example from www.consumer.ftc.gov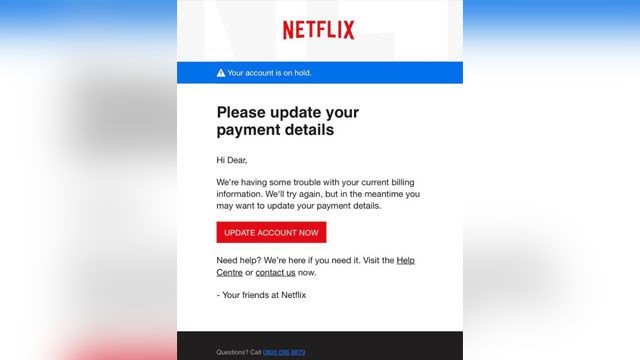 At first glance this looks like a legit email. But if you notice the wording and the generic 'Hi Dear'. It becomes obvious that this is not the real company at all. The update account now button lures people in and leads to their device getting infected.
How To Prevent Phishing Activities
Best advice is to:
Keep your mobile phone updated regularly
Use multi factor authorisation when logging into various accounts – your account with Capital Credit Union already has this protection for online banking but make sure you have it for other accounts
Add or update your security on your computer
Have a spam filter on your email inbox
So if you are unsure about the safety or authenticity of an email from Capital Credit Union, please get in touch with us on (01) 299 0400 or email online@capitalcu.ie for clarification.